Boiler servicing, Money for old rope?
Boiler servicing, it is one of those things that is easily overlooked, yet it is an essential part of your household duties. By having your boiler serviced every 12 months you will be picking up on issues before they become real problems, a boiler service will be protecting you from:
✓

£ Costly surprises

✓

Unsafe situation (carbon monoxide leak)

✓

Potential Water or gas leaks

✓

Poor boiler performance/efficiency
In this guide, we are going to explain the key points of how and why it is important to get your boiler serviced regularly.
This is what we do!
A boiler service is essential to maintain the appliance safety; during the service, we will be checking:
✓

The Integrity of the boiler flue with a combustion analysis

✓

The general visual condition and cleanliness of the boiler

✓

Checking for leaks or defects present

✓

Gas pressures,safe flow rates

✓

Water pressures and associated parts
Your boiler is like a car, it has parts that will wear out and need general maintenance, like a car your boiler is an essential and expensive item, so from a financial point of view it makes perfect sense to keep it well maintained. By keeping the boiler well maintained the efficiency and life expectancy of your appliance will be prolonged.
I have not had my boiler serviced, is it still covered by the manufacturers?
All manufacturer guarantees or warranties are void if the boiler is not service every year. We are Worcester Bosch https://www.worcester-bosch.co.uk/ and Ideal Boilers max accredited installers, with all new boilers we install, we can offer up to 12 years guarantee on the appliances installed providing that they are serviced every 12 months.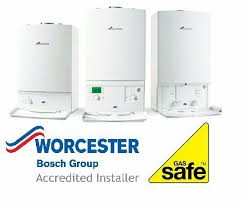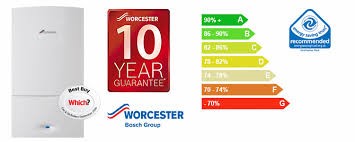 Calling all Landlords?
As a landlord you must have all your gas appliance checked every year, this is the law, therefore we would advise it should be adhered to. We offer a gas boiler service and Landlord Gas Safety Certificate reminder via email and text message 30 days before your gas boiler is due its next service, this will give you plenty of time to get us booked in at a convenient time and day, also making sure you stay legal at times.
DID YOU KNOW? Carbon monoxide alarms in any room containing a gas or oil appliance is now mandatory for all rented properties, this came into effect 1st October 2015. After this period the landlord must make sure, the CO alarms are in good working order and currently in date.

What do you get from us now I want my boiler serviced?
We pride ourselves on being the go-to plumbing and heating company in and around the Bridgwater and Taunton areas, our number one priority is keeping you and your family safe.
Punctual service
Friendly and experienced engineers
Gas Safe or Oftec registered engineers
30-day email and text reminder before boiler service is due
Cleaning and checking of the Gas or Oil appliance/s
Co2 print out of the boiler's performance
Electronic gas safety certificate (landlords cp12 or equivalent)
For all your boiler servicing needs please contact us and one our team will be more than happy to help.
Need a new boiler?
Do you need a new gas or oil boiler installation or boiler service? We are local trusted installers in Bridgwater, Taunton, North Petherton, Burnham on sea, Highbridge and Cannington.
For our full range of fixed price boilers or associated heating controls click the links provided furthermore contact us on arlow@arlowplumbing.co.uk – 01278 310120